Our Commitment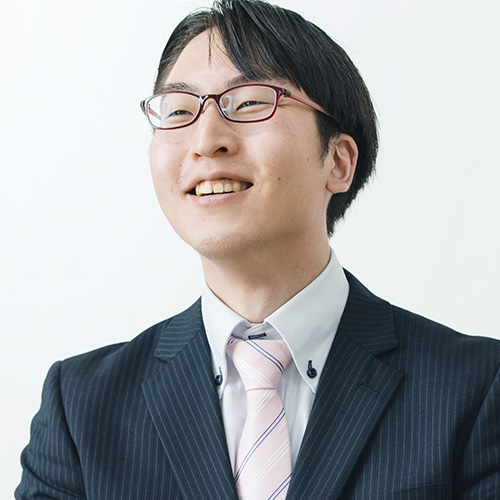 How do you enable working people to take an active role?
Keisuke Seki
General Affairs Department
NIKKO CHEMICALS
We support the growth of employees by enhancing training and learning opportunities.
I started working at Nikko Chemicals' General Affairs Division since 2016. I have been in charge of a wide range of administrative and personnel affairs, from office and equipment management to attendance management and support for recruitment activities. Nikko Chemicals is also putting a lot of effort into training, and we are inviting employees to participate in training to improve their abilities as businesspeople and brand education to think about how the NIKKOL GROUP brand should be. We also have a self-development support system that provides up to half of the cost to employees who take external instruction and examinations. I feel that we have a corporate culture that spares no effort in supporting the growth of our employees.
In recent years, based on the key concept of "joint" and the idea of bringing the strengths of each group company together, we have been encouraging the entire group to participate in the training that had previously been held only at Nikko Chemicals, and have changed the way in which this is held together. However, we place importance on instruction as a group for new employee training. When I was a new employee, I experienced one-week training at each group company, and I heard that in the past each company had one-month training. New employees in the sales department of Nikko Chemicals once again go to Nippon Surfactant each autumn to learn about actual manufacturing operations. I think it was very helpful for me to get to know other members of the Group and learn about their efforts through training.
Preserving a family-like corporate culture will enrich the lives of workers.
What I feel working in the General Affairs Department is a family-like corporate culture. I think that the enhancement of congratulatory funds paid to employees when they have children, is a system that takes into account even the employees' families. It is not held now, but in the past, there was a system to give a school bag as a present from the company when the employee's child entered elementary school. We often see the President and executives on the staff working floor, and we have a relationship where we can talk freely. I know the faces and names of every employee. I believe it is my social responsibility to create a better environment and contribute to the active lives of our employees and their families.
Joint Theme Proposal Meeting
Nikko Chemicals' International & Regional Business Unit hold joint discussions with R&D Center from the initial stage of development. We aim to accelerate the creation of products that meet the needs of the world by bringing together various viewpoints and knowledge.
Training for professional businesspeople
By deepening our understanding of the elements necessary for professional businesspeople and management tools "BSC", and by directly communicating with top management and sharing our values, we will discover how we ourselves can and will change the situation.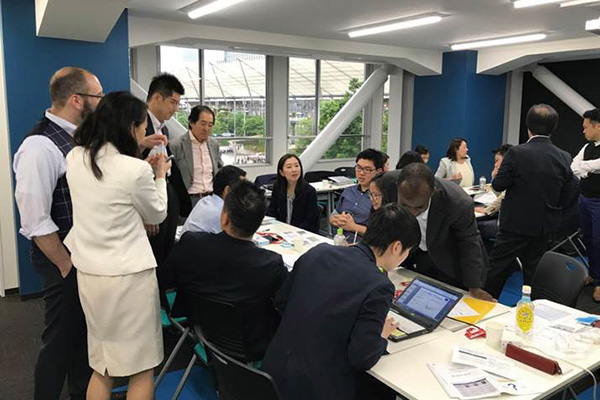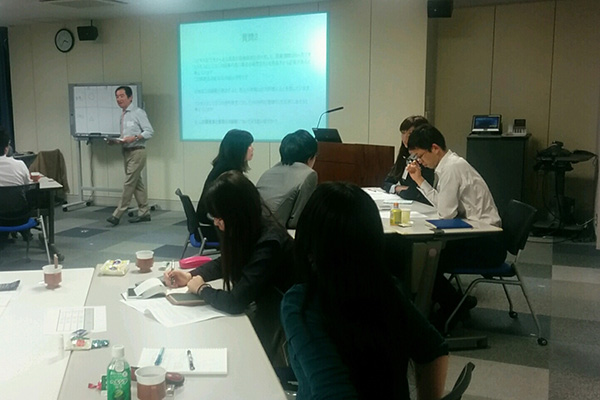 ---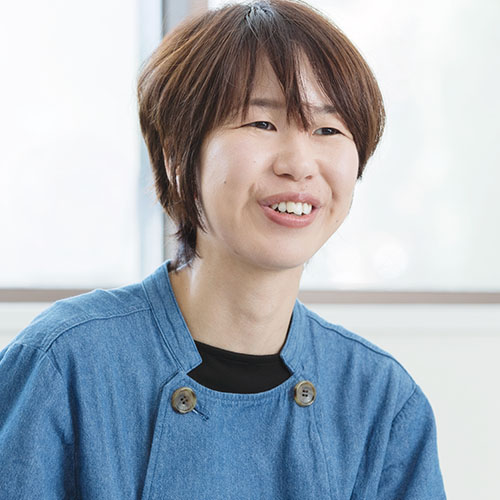 How can we contribute to the sustainable development of the entire industry?
Sachie Harada
R&D Center Open Laboratory
NIKKO CHEMICALS
We provide training to customers from Japan and overseas at our "Open Laboratory"
The "Open Laboratory" where I work, is a laboratory that has been open to the public by the NIKKOL GROUP since 1976 as a place for customer training and research. I am a training program instructor here, and I give lectures on surfactants and emulsifying agents to our customers, such as domestic and foreign manufacturers of cosmetics, pharmaceuticals or food. The most popular course is the one week basic course. In addition to lectures, students who have been employed by a variety of companies for two or three years learn the basics of emulsification and solubilization through hands-on laboratory experiments. In recent years, about 100 people from overseas have come to Japan for training every year, and they are enthusiastically learning about Japanese cosmetic technology, which is advancing worldwide. We strive to give lectures that are correct and easy for them to understand what works in cosmetics and the behavior of surfactants so that we can use them more appropriately in our work. In addition to training, we also accept "Bring Your Own Themes," where the customer can conduct trial production and study of their own development projects in our "Open Laboratory". I am glad that the students who studied in the basic course come back later with their own themes.
Connect people with trust. I will be the interface.
Ever since I joined the company, I have seen the "Open Laboratory" efforts and the publication of the "Cosmetic Handbook," and I have spent my time without realizing the uniqueness of the attitude that actively disclosing technology to the industry is a matter of course.
However, as an instructor, when you come into contact with people in many industries who say, "I'm glad I came," and "There was a new discovery," you realize the significance of efforts that have been made with the development of the entire industry in mind. This openness also helps us find new challenges. Just like a surfactant, I will continue to be the interface with customers that contributes to building relationships of trust transcending the framework of the company.
"Open Laboratory" training provided free of charge to customers
In addition to basic training, we also offer applied technology training for mid-level engineers and a "Bring Your Own Theme Course" designed to shorten the development time for manufacturers.
Open technology in the "Cosmetic Handbook"
Since our 15th anniversary in 1960, the company has published the "Handbook," which introduces raw materials and formulation technologies for cosmetics. It is still used as a textbook by cosmetics manufacturers around the world.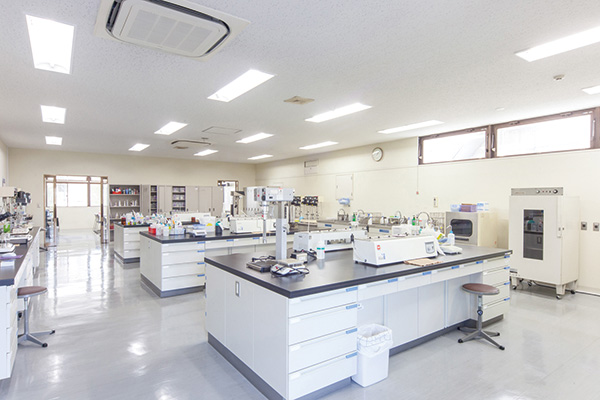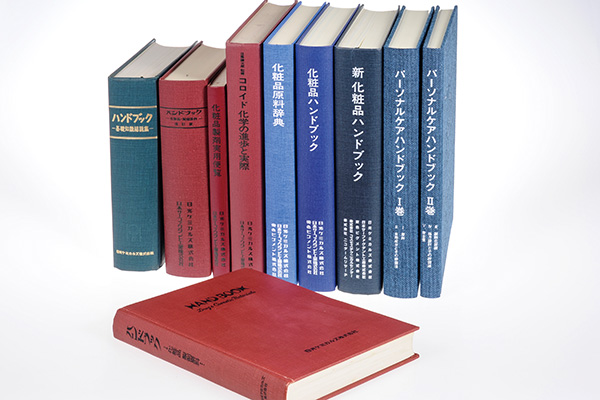 ---
How to become a factory that does not place a burden on the natural environment?
Yasuyuki Morita
Manager
Environment Department
NIPPON SURFACTANT INDUSTRIES
Thorough compliance with laws and regulations for wastewater and waste disposal. We also focus on risk prevention.
Nippon Surfactant Industries Co., Ltd., which manufactures chemical products used as raw materials for cosmetics and pharmaceuticals, has been working to improve the environment and quality of its products. In 2012, Nippon Surfactant was certified for "Eco Action 21" established by the Ministry of the Environment, and in 2013, Nippon Surfactant was certified under the European Federation for Cosmetic Ingredients' Code of Conduct, known as EFfCI. In 2018, it acquired RSPO (Roundtable on Sustainable Palm Oil) certification for its supply chain.
Objectives not limited to profits for company or department, enabling focus on synergies raising level of operations.
When we need to make a decision in our business activities, we should make the best decision not only in the interests of our company and our division, but also among all other stakeholders.
There were many times when I thought, "Well done!" about the decisions made by division managers through discussion. In recent years, we have established a CSR Committee within the company, and each division reports on its own initiatives. The NIKKOL GROUP's strength lies in its diverse functions of manufacturing, sales, development and evaluation. I believe that cooperation among Group companies can make social contributions even more possible. We will raise the level through synergy.
Introduction of "1,4-Dioxane removing apparatus"
We have installed equipment to remove 1,4-dioxane from wastewater as a by-product of the manufacturing process. With the exception of experimental equipment, this is the first equipment in Japan that can be treated at the level of plant wastewater, and the first in Japan to use the multi-tower system.
Acquisition of RSPO certification for palm oil
In December 2018, Nippon Surfactant Industries obtained certification for its supply chain from the RSPO (Roundtable on Sustainable Palm Oil), an international non-profit organization dedicated to promoting sustainable palm oil production and use.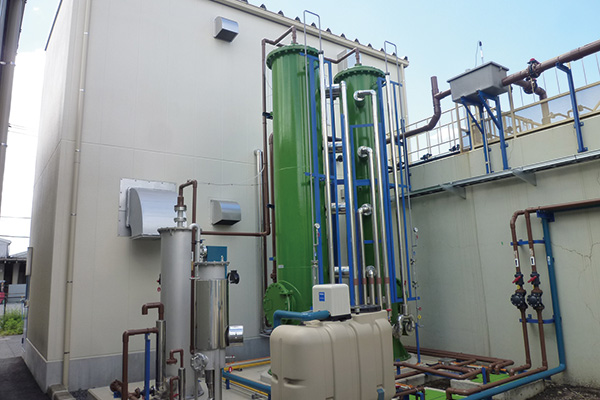 ---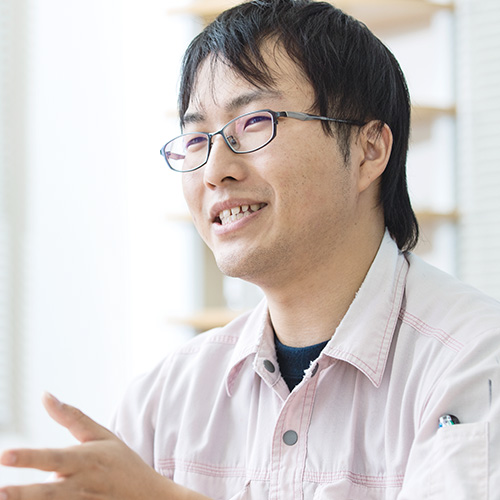 How can we become a company that continues to be loved by the local community?
Naoki Kimishima
Manufacturing Group Filling Team
Bergerac Japon
We are making efforts to create a comfortable workplace for local women.
Bergerac Japon designs, develops and manufactures high quality nail enamel and nail care products, using raw materials from CHROMA DURLIN in France that are toluene-free, formalin-free and dibutyl phthalate (environmental hormone) -free. We have our first and second plants in the abundant nature of Otawara City, Tochigi Prefecture, and produce tens of thousands of pieces each day.
I am in charge of the design and programming of various equipment and machinery used in the filling process where the contents are bottled, labeled and finished as a product.
More than 90% of the filling teams are women who perform sensitive tasks, including visual inspection, in clean workrooms with a dust-proof environment. Female members from their late teens to 60s who come from the neighborhood are active.
As a company, we support women's activities by enabling them to work in a variety of ways, such as shorter working hours. The factory is clean and air-conditioned, and there is generous support for the growth of workers, such as helping non-regular employees obtain qualifications.
I wish it would be a place to learn about our technology by giving lectures like "Open Laboratory".
Because of this corporate culture, the workplace has a lively and positive atmosphere, and many ideas are expressed at weekly business improvement meetings, many of which are used for improvement. In the future, we will continue to fulfill our social responsibility by complying with laws and regulations, producing safe products, and reducing environmental impact. I personally would like to contribute even more to the Nasu region in the spirit of dedication unique to the NIKKOL GROUP. If we continue to contribute to the employment of local women, and if we create a place like the Cosmo Technical Center's "Open Laboratory" where we can give lectures on the technology of Beregerac Japon to people who are interested in it, I believe that we will be able to make people more aware and proud of the fact that this company is located in this area.
Supporting the diverse employment of local women
In order to support the employment of women in various positions in local communities, we have established a system that enables them to work in several ways, including working shorter hours until 15 o'clock and working only on Saturdays, in addition to full-time work.
Support for obtaining qualifications not limited to regular employees
We provide subsidies not only to regular employees but also to other employees for studying and taking examinations to obtain qualifications. Using the system, some of the members became manicurists after obtaining a license as a hazardous materials engineer or studying color certification.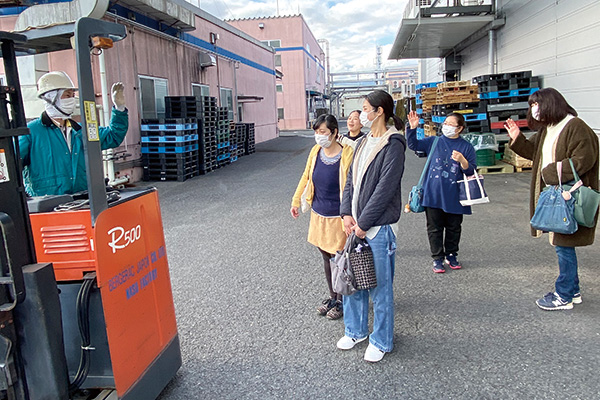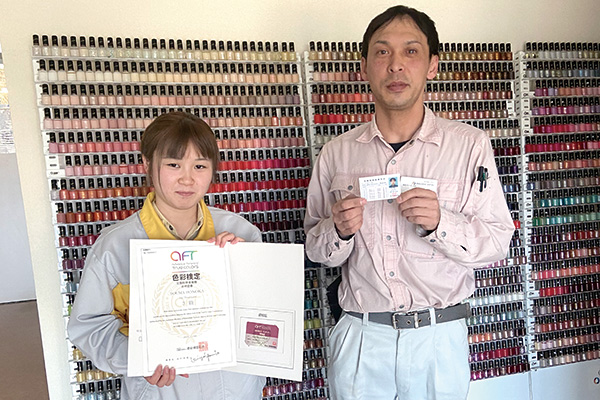 ---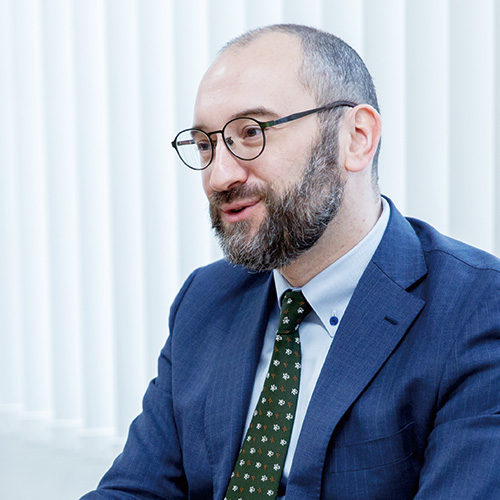 How do we incorporate the needs of the world into ourselves?
Yuri Troitsky
General Manager
Purchasing Headquarters
NIKKO CHEMICALS
Fulfilling Social Responsibility throughout the Supply Chain.
I was born and raised in Moscow, graduated from Moscow University and then from a Japanese university before joining Nikko Chemicals. For about 20 years, I worked in the International Business Unit selling products to customers around the world, and now I manage the Purchasing Headquarters. In the last 10 years, we have focused on communicating our growing global environmental awareness to the NIKKOL GROUP and the Japanese industry. As global cosmetics manufacturers have come to promise consumers that they will take the environment into consideration, strict standards are being set for the procurement of raw materials. The NIKKOL GROUP, which has a large percentage of foreigners and a mentality as a global company, was able to quickly implement high-level wastewater treatment equipment and use RSPO-certified palm oil. However, we cannot contribute to the creation of a sustainable society unless the vectors are aligned not only among us but also across the entire supply chain. We have been encouraging other companies in Japan to prepare for global standards so that the Japanese cosmetics industry does not fall behind global trends. "joint" is an important part of the NIKKOL GROUP's culture. We will continue to contribute to society as a cornerstone of our efforts to meet the needs and industries of the world.
---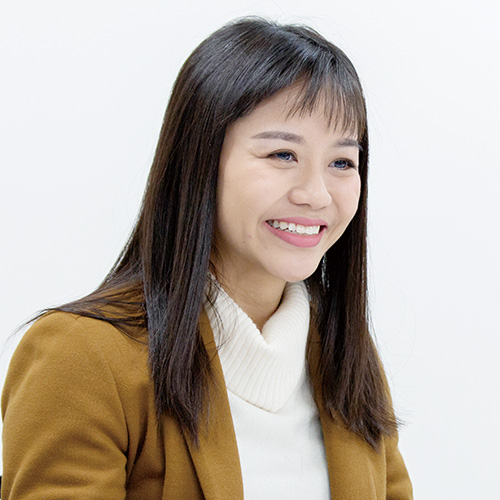 How to convey the NIKKOL GROUP's thoughts to the world?
Napat Chaovanaopas (Kwang)
Personal Care International Business Unit
NIKKO CHEMICALS
We are deepening our ties with distributors around the world.
Since I majored in chemical engineering when I was a student in Thailand, I knew the goodness of NIKKOL GROUP products well, and I came to strongly want to work here, so I joined this company. I have been in charge of overseas sales as a member of the International Business Unit in 2012. High quality is one of our major strengths in overseas sales. For environmentally friendly products, an ester oil NIKKOL GS (Green Sustainable) series and cellulose nanofibers "Auro Visco™ CS" have been highly evaluated.
I planned and started an overnight training session called "joint camp" 5 years ago to help overseas distributors to better understand the NIKKOL GROUP. Quiz questions about the history and philosophy of the NIKKOL GROUP are presented to the public. In addition to lectures, fun experience-based programs are also held, which are well received. In Japan, as children are taught how to separate garbage, a sense of responsibility for society grows, and I feel that this leads to a high level of quality awareness. People are the key to environmental problems. I would like to plan activities that lead to changes in people's behavior through "joint camp" and send them out to the world.
We are also taking on the challenge of contributing to the advancement of humankind beyond the framework of our existing businesses.
In order to improve the living environment in outer space, we participated in the "EDDI Project" to elucidate the emulsification mechanism in microgravity environment.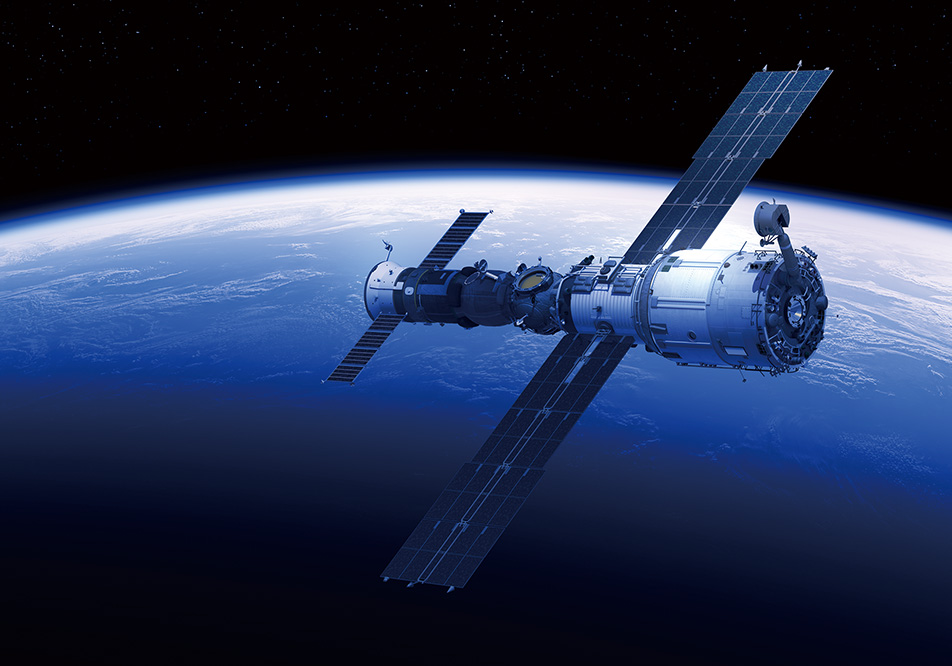 Looking ahead to the coming age of space as an activity center, even in the special living environment of outer space, it is necessary to realize "improvement of people's quality of life" by products using emulsification such as detergents and cosmetics. The NIKKOL GROUP is the only private Japanese company to participate in "EDDI Project", one of the projects being promoted in the European Space Agency ESA, which has 22 member countries in Europe. We provide NIKKOL GROUP's nonionic surfactants, which are highly evaluated worldwide, and contribute to the elucidation of the emulsification mechanism under microgravity. A conference on the subject of space was also held in the colloidal surface chemistry symposium in 2019, and this project has attracted a great deal of interest, with high expectations for technological development. We will contribute to the space age with our raw materials and know-how.
ESA:European Space Agency
EDDI:The project of Emulsion Dynamic and Droplet Interface
Surfactants restore vivid colors to cultural assets with mud stains. Demonstrated in collaboration with an Italian researcher.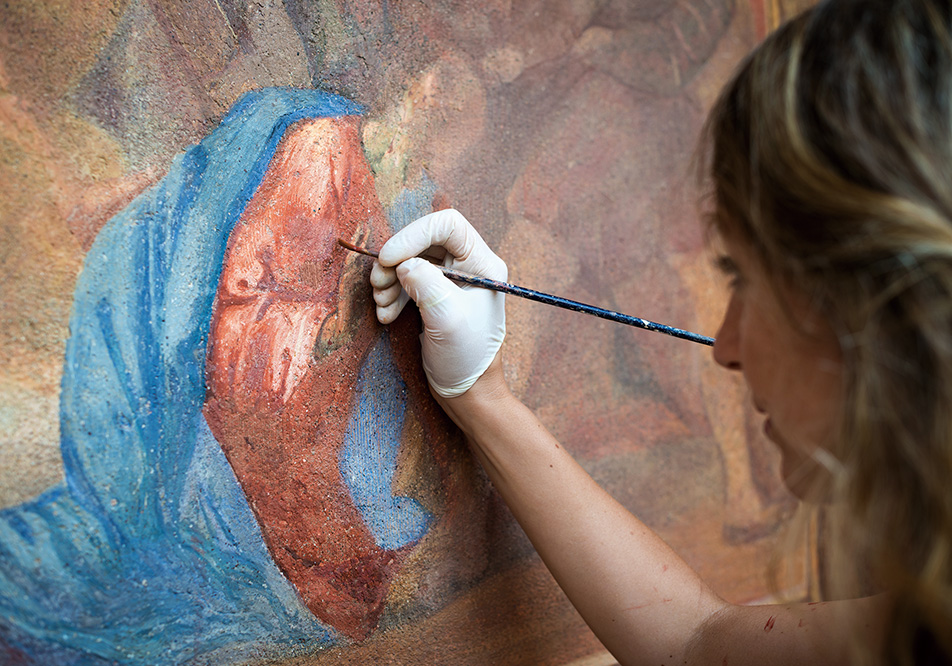 Various disasters have occurred due to global climate change, and contamination of cultural properties has become a major issue. In particular, Italy has historically suffered from floods, and in order to restore the original colors of mural paintings and paintings, it was extremely important to selectively remove mud stains while leaving the pigments used in paintings. Through joint research with Professor Baglioni of the University of Florence, Italy, we have found that our surfactants exhibit selective cleaning action against mud stains and that they can be precisely controlled. This technology has the potential to be applied to restore the colors of various cultural heritage sites that have deteriorated due to the adhesion of dirt, which has become a global issue, and we hope to contribute to the restoration of those cultural heritage sites.