NIKKOL GROUP Companies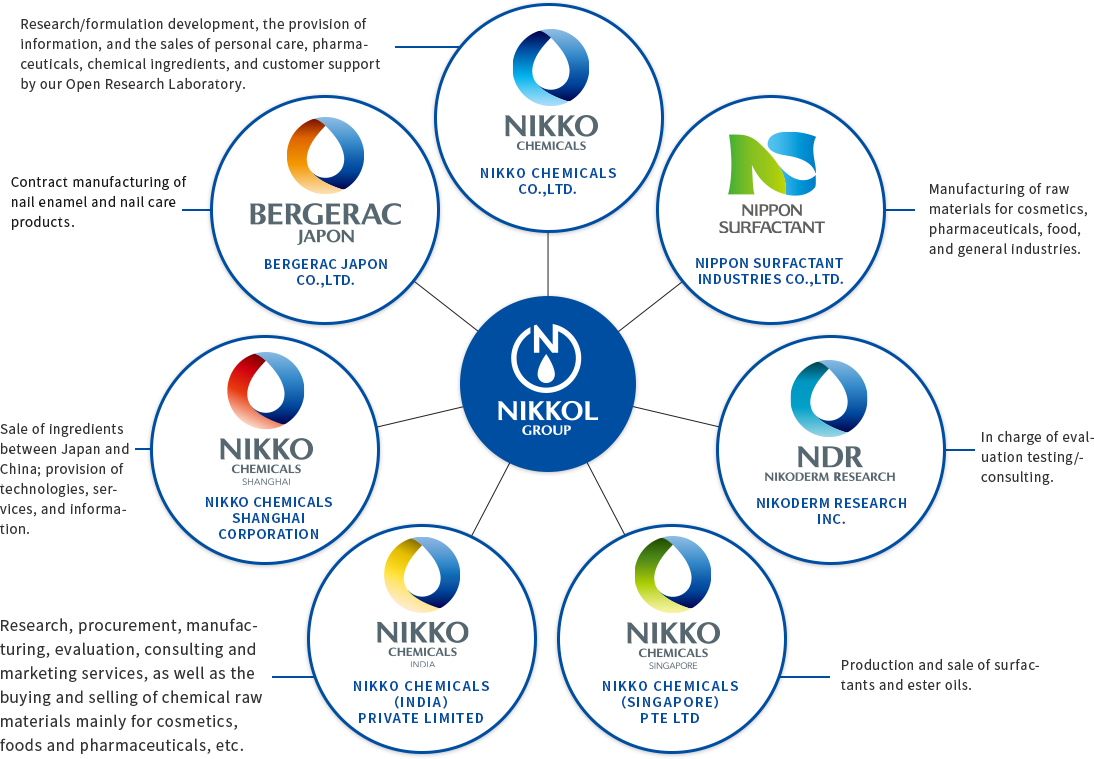 NIKKOL GROUP
NIKKOL GROUP has branches in major cities throughout the world. We can ascertain market needs in real time through our global network. This enables us to continue to develop, produce, and supply innovative products with optimal functions and value for a wide range of fields, including cosmetics, pharmaceuticals, textiles, and food, that meet the present and future needs of markets.

Sales | R&D

Manufacturing of Raw Material | Contracted Manufacturing

Contracted Research | Consulting

Contract Manufacturing of Nail Polish and Nail Care Products

Surfactant Manufacturing | Contract Manufacturing

Sales | Logistics

Sales | Logistics
Company Affiliates

Development | Contract Manufacturing
KOBO Dispatek is an affiliated company that uses their advanced dispersion technology backed by colloid chemistry, assisting customers in the field of personal care with their product development and helping them to improve manufacturing efficiency and stability. Their powder surface modification technology and advanced machinery offer high-performance and high-quality dispersion products for manufacturing color cosmetics and skincare products.