Environmental Management
The NIKKOL GROUP recognizes that protecting the global environment is a challenge common to all humankind, and we strive to manufacture products with minimal environmental impact.
We also proactively implement improvements to manufacturing facilities and evaluations by third-party organizations.
As a specialty company, we are promoting the establishment of environmental management throughout the Group.
CO2 Reduction Activities
Nippon Surfactant Industries' Utsunomiya Factory is promoting efforts to reduce its environmental impact.
We have installed solar power generation systems and DO meters (dissolved oxygen meters) to promote energy conservation.
In addition, we have begun to switch from heavy oil to liquefied natural gas by installing boilers that use liquefied natural gas, and have reduced greenhouse gas emissions by approximately 25% (comparing the average annual CO2 emissions between 2006-2008, when heavy oil was used, and 2015-2017, when liquefied natural gas was used).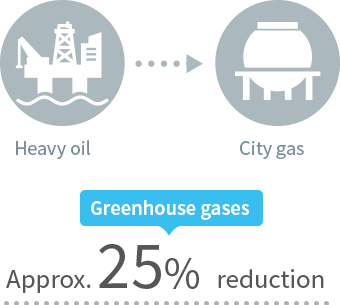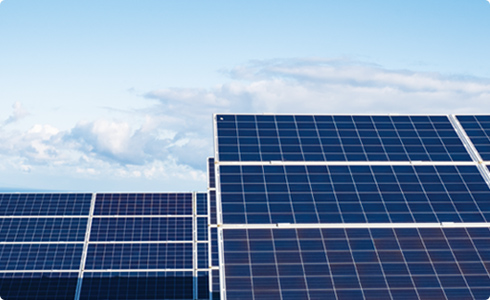 Wastewater Treatment
Nippon Surfactant Industries' Utsunomiya Factory has installed reused water equipment in some of the processes conducted at the facility.
We strive to protect the environment by reducing the amount of wastewater leaving the facility.
R&D Center's ZEB Ready
ZEB (Net Zero Energy Building) is a certification system for buildings that aim to achieve both a comfortable indoor environment and energy savings.
The buildings are classified into four ranks such as ZEB, Nearly ZEB, and ZEB Ready according to their energy reduction rate.
The Nikko Chemicals R&D Center has installed energy-saving equipment and reduced its energy consumption to less than 50% of the conventional energy requirements. Consequently, the center has been certified as ZEB Ready.
ASD Certification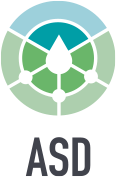 ASD (Action for Sustainable Derivatives) is a business-to-business organization that promotes change throughout the supply chain of palm oil derivatives, primarily in the international personal care industry.
It aims to support the production areas, and is based on the NDPE Principles, which are international standards for palm oil procurement, prohibiting deforestation and respecting human rights.
Nikko Chemicals is the first ASD member company in Japan to participate from the perspective of promoting the SDGs.
We will pursue transparency in the supply chain of palm oil derivatives and palm oil-derived products in which the NIKKOL GROUP is involved.

ISO 14001 (Environmental Management System)
Bergerac Japon is ISO 14001 certified, which is an international management system standard that aims to reduce environmental risks and contribute to the environment based on the concept of sustainability.
The goal is to continuously improve the level of environmental management based on the PDCA (Plan-Do-Check-Act) cycle, while being aware of socio-economic needs.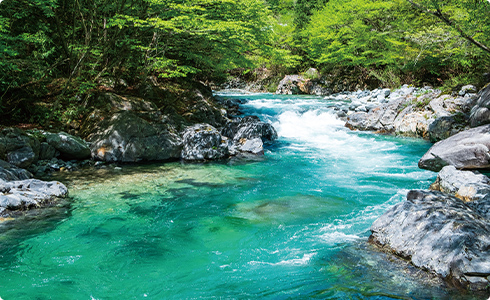 Eco-Action 21

Eco-Action 21 is a unique Japanese environmental management system established by Japan's Ministry of the Environment. Companies that adopt the system are required to improve the environmental performance of the products they produce, sell, and provide, as well as improving their services.
The results of these efforts are annually published in an environmental management report.
Nippon Surfactant Industries has acquired this certification every year since 2012, and in August 2021, the company was recognized by the Eco-Action 21 Central Secretariat as a "certified permanent business."
EcoVadis

「EcoVadis is a corporate sustainability evaluation system provided by EcoVadis, an independent evaluation organization.
It is based on ISO 26000 and other major standards, and evaluates a company's CSR activities in terms of the environment, labor and human rights, ethics, and sustainable procurement. Nippon Surfactant Industries received Bronze certification in June 2023.
More CSR activities
Find out more about what we do in other CSR categories.