ABOUT NIKKO CHEMICALS
NIKKO CHEMICALS is the core company of the NIKKOL GROUP, which in total consists of six GROUP companies.
Since its founding in 1946, the company's expertise in colloid chemical and skin science has been highly regarded in the fields of personal care, pharmaceuticals, and chemical.
As a trading company and R&D company, we sell a wide range of cosmetic, pharmaceutical, and chemical ingredients, primarily high-quality surfactants, while using our extensive network and information gathering capabilities to support our customers' R&D and overseas market development.
As a comprehensive supplier of specialty chemicals, we are committed to meeting the diverse needs of our customers.
Company Policy
"Fostering of Creativity"
"Fostering of Creativity" refers to "nurturing and raising the creativity of people."
Based on this company policy, we must think outside the box by training individual employees to become creative
through their work and exhibit their innovative ability, and this needs to be implemented
with a strong determination and a challenge mindset.
Furthermore, this phrase was chosen as the company's management principle by one of our founders, Masami Sekine.
Mission
We make people's lives better.
Since our founding, we at NIKKOL GROUP have had "Fostering of Creativity" as our company policy,
producing new business models, unique services and new products by raising and demonstrating the creative powers
of company employees, and have helped people's lives through final products such as cosmetics and pharmaceuticals.
Going forward as a specialty chemical company, our mission is to give greater emphasis to social responsibility
through being environmentally conscious.
We also aim to become a company that is accepted by people around the world,
and one that contributes to improving the quality of living.
Vision
Giving back to the world from the chemistry of beauty
NIKKOL 25 for 2030
"Colloid chemistry and skin science are creating a new future for the world."
From this concept, we have formulated 25 dreams for becoming a company capable of
contributing more deeply to society by realizing these dreams.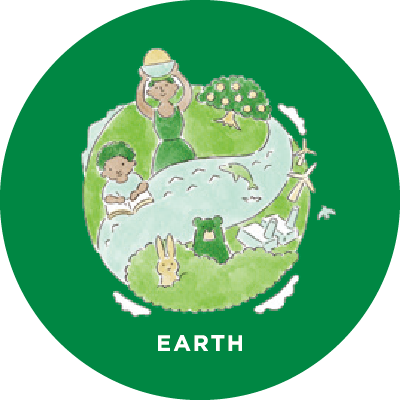 EARTH
Thinking of the Earth as we look to the future
Deliver to the world materials that use only renewable resources.
Develop new recycling technologies for energy and resources.
Become a company that people trust by engaging in activities consistent with a recycling-oriented society.
Engage in fair transactions to ensure the sustainable development of regional industries.
Contribute to regional societies not only through the delivery of materials, but also through education and other services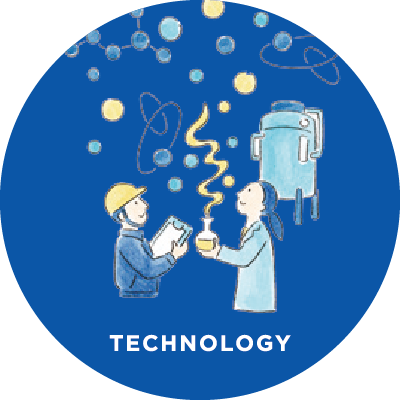 TECHNOLOGY
Being a technology leader in society
Change the world through surfactants that only the NIKKOL GROUP can create.
Apply next-generation manufacturing technologies, such as smart cell and synthetic biology technologies.
Build the NIKKOL GROUP brand with elements from Japan.
Become a desirable company worldwide by applying our strengths in the development of innovative new products.
Use our knowledge in the area of colloid research to contribute to the advancement of society.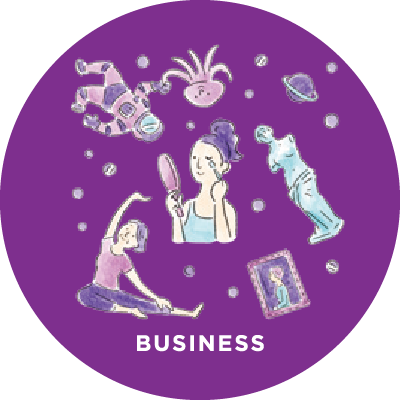 BUSINESS
Forging a new way forward in business
Offer greater support for the value of increasingly diverse definitions of what it means to be beautiful.
Go beyond personal care to create new value in the area of healthcare.
Make advances not only in the sale of materials, but also in the areas of solutions and trading.
Contribute to society in unfamiliar areas, such as in the preservation of cultural heritage and in space development.
Create new fans of the NIKKOL GROUP through business expansions and communications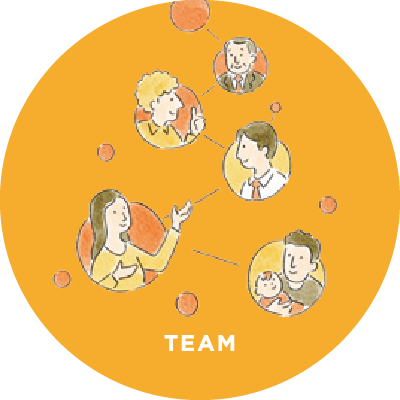 TEAM
Building a better future for our employees
Continue to act as a human-centric company at all times, even as our technology advances.
Build a future that combines both the company's vision and our employee's dreams.
Act as a company that is receptive to the true needs of our employees.
Go beyond the boundaries of what it means to be a company, to become a place where individuals with shared values can congregate and emerge.
Leave behind categorizations by gender and nationality, to build an environment where each person is allowed to freely choose how they want to work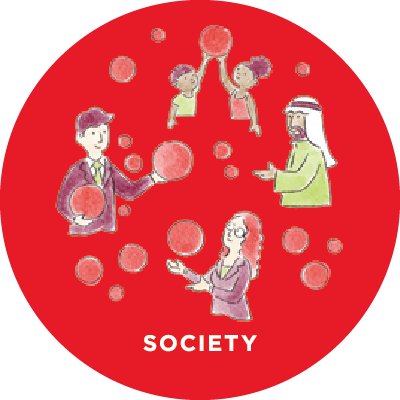 SOCIETY
Establishing the NIKKOL GROUP globally
Build a network capable of delivering products to every corner of the world.
Become known as the leader in dermatology and colloid chemistry in Asia.
Achieve a business approach that accounts for the different needs, business practices, and social diversification of other countries.
Become a reliable, trusted partner to other companies around the world.
Share growth between the NIKKOL GROUP and all people of the world.