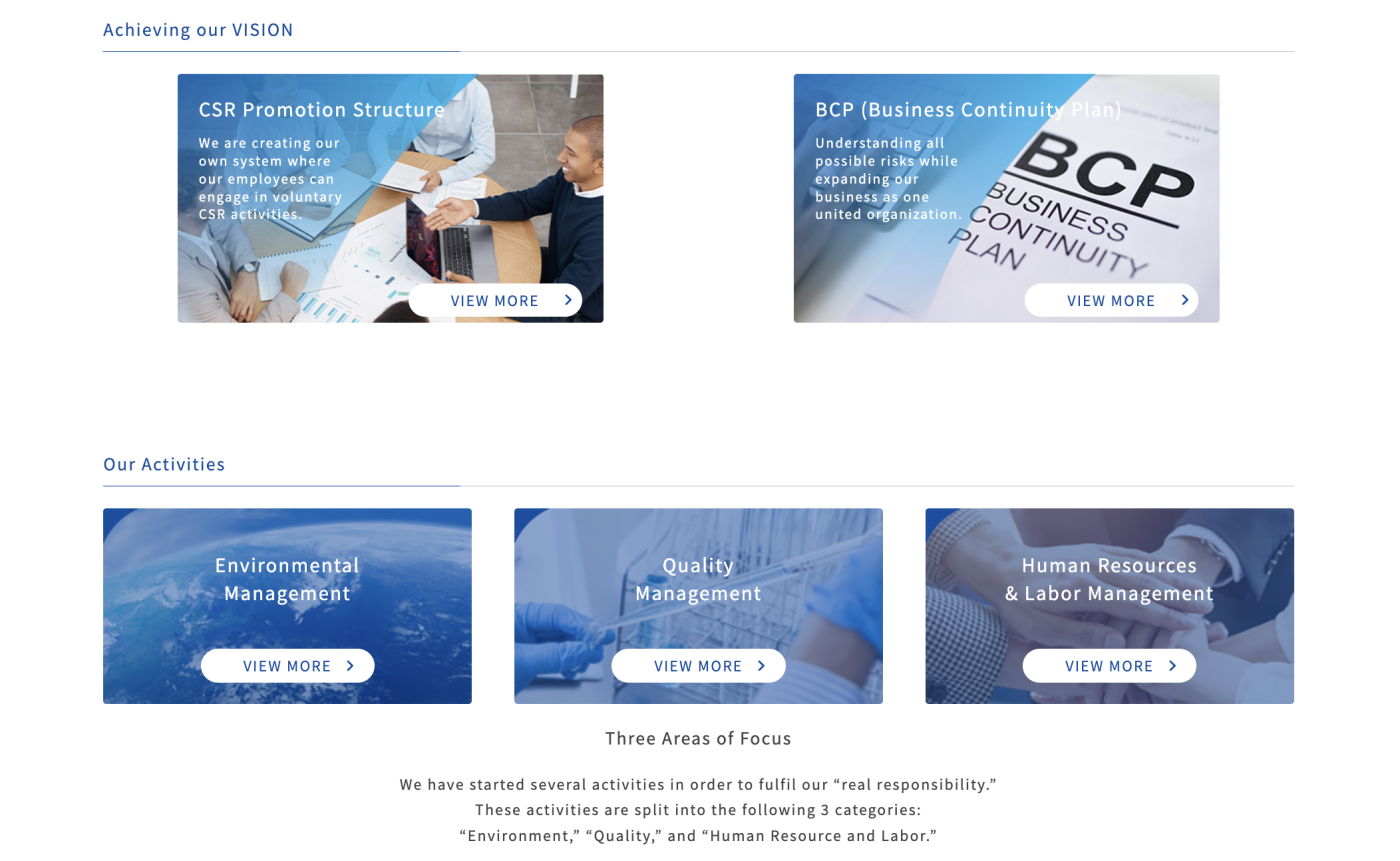 We're pleased to announce that our CSR page has been renewed!
This page introduces how the NIKKOL GROUP is promoting our CSR, including our initiatives to help the environment, also including our strategies regarding how we manage our quality, as well as Human Resources & Labor.
We will continue to provide up-to-date information on specific initiatives through the CSR page.